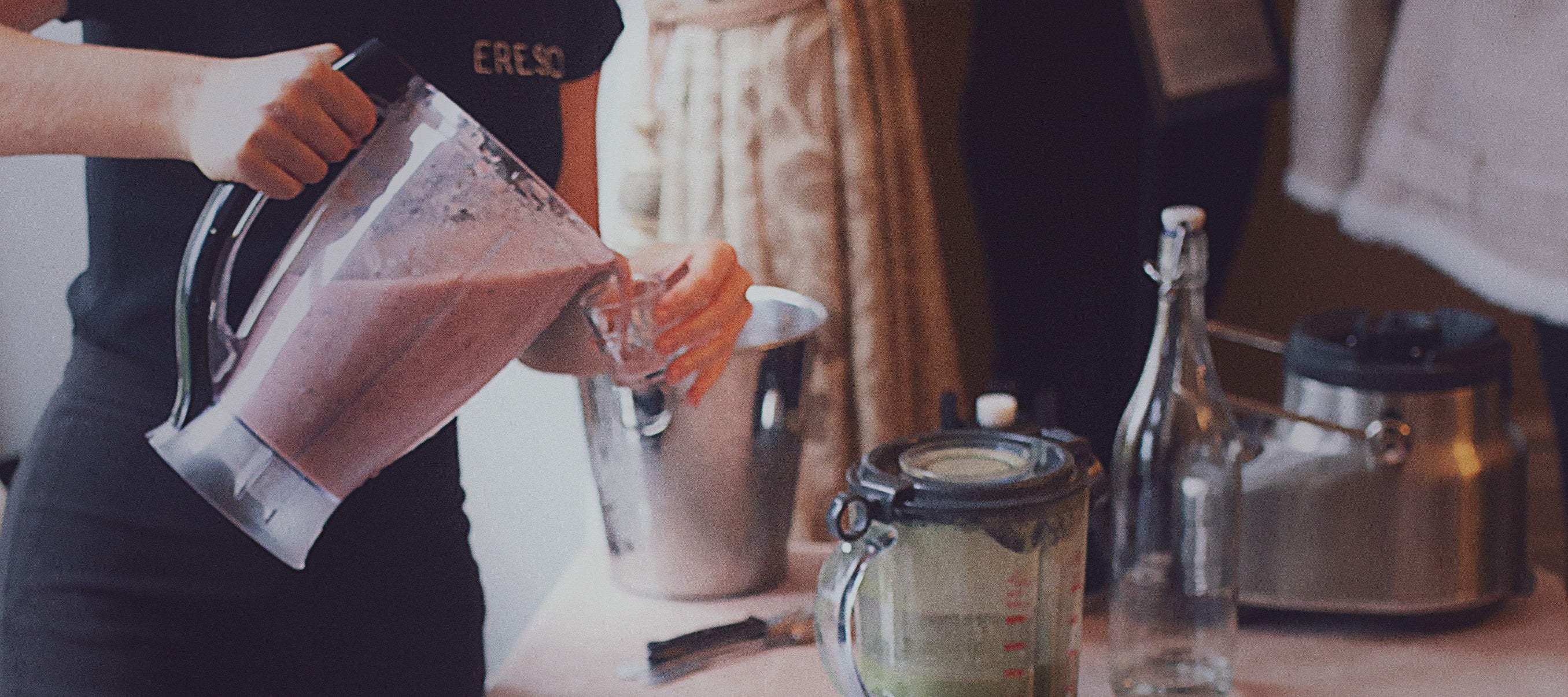 Eresos Inspired CBD Smoothies for Optimum Health and Wellness
The power of a nutrient-dense smoothie - which is packed full of the fresh, healthy ingredients and vitamins your body craves to perform at its peak - can be highly underestimated. Adding CBD oil to the wonderful mix of natural ingredients will take a smoothie to the next level, giving your body an added boost helping to maintain your health and wellness. The options are endless.
At the recent official brand launch of Eresos at Champneys Health Spa in Tring, our sports and active health nutritionist Harriet showcased the versatility and magical qualities of CBD by incorporating it into three delicious smoothies, each designed to match each of our three ranges: Derma (Botanical Skincare), Isolex (Botanical Oils, Edibles and Capsules) and Energos (Botanical Active Health and Sports Performance). 
The pick of the UK press, top lifestyle and beauty publications and a glamorous line up of influencers were each offered CBD-infused ginger shots or supercharged smoothies, made fresh on request as they arrived. We thought you might like to try our smoothie recipes, so we've added them below. They are all full of natural ingredients and 100% vegan. Each recipe makes two smoothies - finely tuned for mind, body and soul.
Other highlights of the day included an aerial artist display with multi-sensual therapies, using Eresos products that were provided by a holistic health therapist. What a day!
Ingredients and nutritional insights
Do you want a smoothie for glowing, healthy skin? Then go for the Derma smoothie. Maybe for post work out recovery fuel? If that's the case, we would recommend the Energos smoothie. Or do you simply want to find your peaceful inner zen? Definitely the Isolex smoothie. See our recipes with ingredients and nutritional insights below.
Each recipe makes two smoothies.
We recommend no more than 150ml of fruit juice a day due to the high natural sugar content.
As with all supplements, CBD will affect everyone in different ways. Eresos recommends that you start low and build your dosage as you find a balance that works best with your body. 
If you have any questions about our smoothies and their nutritional values, please contact harriet@eresos.co.uk
Click here to infuse your smoothies with our high grade CBD oil drops.  
Over the last year and half year, never before has our health and wellbeing been put so firmly under a spotlight. For individuals. For families. For society. We've faced anxiety about the pandemic ...
Read more