Article: GHP Magazine Announces Eresos as a Winner in the Commercial Cannabis Awards 2022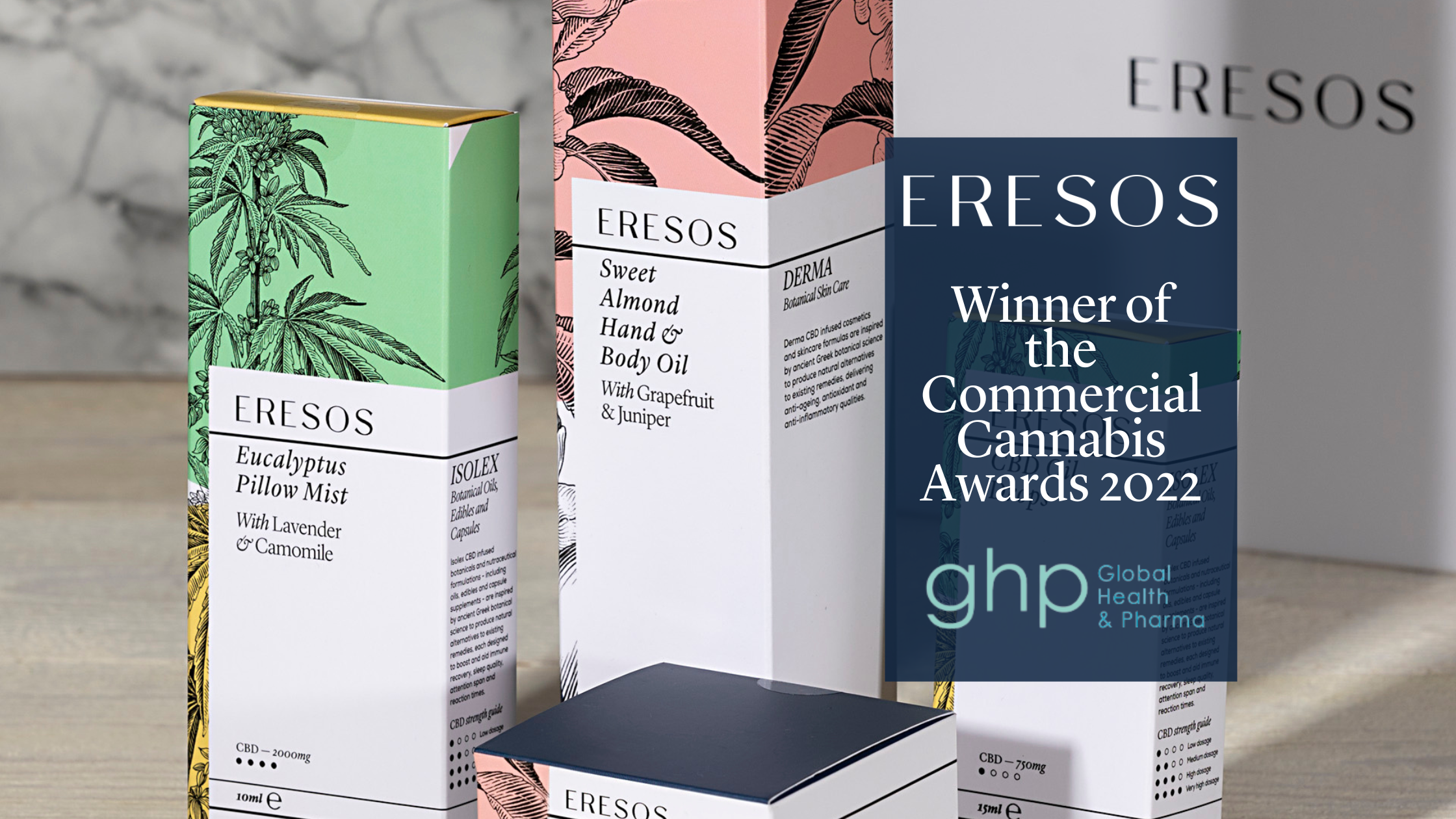 GHP Magazine Announces Eresos as a Winner in the Commercial Cannabis Awards 2022
GHP Magazine has revealed the winners of the 2022 Commercial Cannabis programme.
In its third year, the Commercial Cannabis Awards programme goes above and beyond to cater to a larger and more diverse range of businesses and professionals that operate within this industry.
GHP Magazine aims to recognise, celebrate, and award businesses and individuals who have demonstrated originality and intelligence within the sphere. They utilise modern technology to develop and expand the uses of cannabis in a medical environment to improve the future of the industry, and the experiences of those who require its support.
GHP Magazine, as always, endeavours to recognise those that are innovating and improving their industries. From small steps to giant leaps, GHP identifies businesses and individuals that are altering the corporate landscape as we know it. This is why we continue to spotlight the work of such exceptional beings.
Awards Coordinator, Laura O'Carroll commented on the success of this year's programme: "I am pleased to announce the winners within the Commercial Cannabis Awards 2022, and I am sure that we will see them flourish even further into the future.
Carl Jat, CEO of Eresos comments "We're honoured to be recognised by the Commercial Cannabis Awards and the cannabis industry as a whole, alongside other prestigious names in the CBD community. This award represents the culmination of our commitment to providing the highest quality CBD products that exceed our customers' expectations. At Eresos, we believe that everyone deserves access to the very best luxury CBD products, and we will continue to push the boundaries of innovation and quality to make this a reality."
To find out more about the awards and the other nominees, please visit https://www.ghp-news.com/awards/commercial-cannabis-awards/ to access the winners supplement.