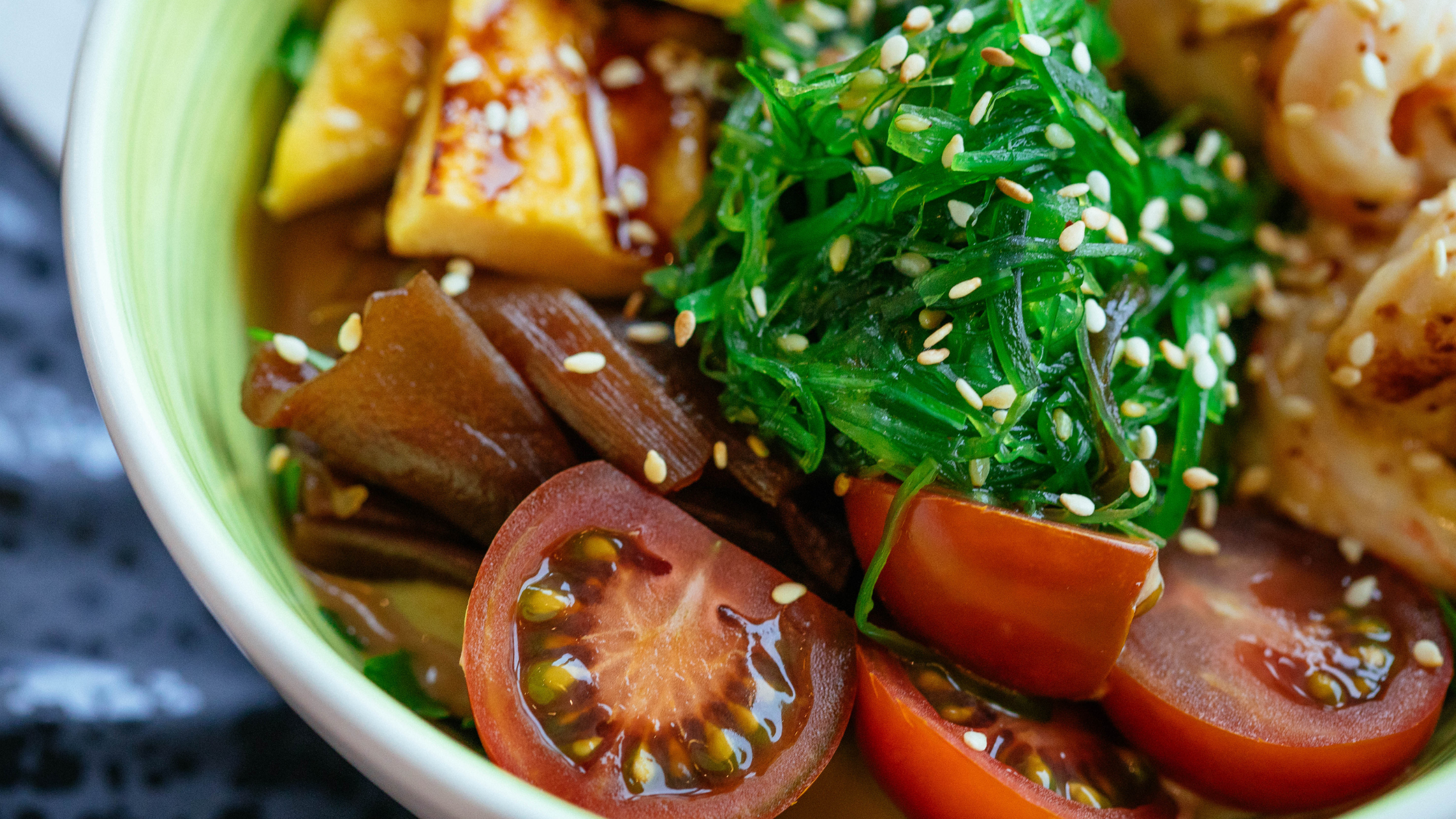 Find a New and Improved You in Veganuary
As we continue to focus much of our New Year's attention on sticking to our resolutions, one of the best ways you can contribute to improving your health and well-being is by trying Veganuary. This diet transition encourages and supports people and businesses alike towards a plant-based diet as a way of protecting the environment, preventing animal suffering, and improving the health of millions of people.
A non-profit organisation Veganuary urges people worldwide to try vegan for January and beyond. Last year, more than 500,000 people took its pledge to try a vegan diet, while more than 825 new vegan products and menu options were launched in its key campaign countries.
As well as taking a stance against the conditions in which animals are raised and subjected to, there's a lot of evidence pointing to the health benefits of leaving animals off your plate from improving your mood, skin, and physical activity. We've taken a look on how considering a temporary diet shift may open your mind to a plant-based way of life leading to a healthier and happier you this year. You're welcome.
Holistic Well-being
Managing your mental health is vital. After a turbulent couple of years, we may all be feeling a sense of uncertainty. What we eat and metabolise from our diet can be one of the biggest factors regarding how we behave and our overall mood.
Plant-based, vegan diets obtain the benefits that are key in preventing symptoms of depression and improving your mental health compared to those who eat meat and dairy for example. Although dairy can be a good source of vitamin D and calcium, a protein found in these products has also been linked in some population groups with inflammation in the brain and depression. So you may find therapeutic relief for your mind in Veganuary. 
Botanical Skincare 
Maintaining a healthy complexion and clear skin can sometimes feel like a losing battle for many. Having a nutrient-dense plant-based diet can improve your skin and overall complexion because you have a diet fuelled with antioxidants.
Unfortunately for humans with an omnivore diet (those who eat meat as well as plants): dairy - in some cases - can be associated with increased acne breakouts. If you're experiencing issues with your skin, a naturally sourced vegan diet could be the answer to your woes, especially when paired with botanically infused skincare products. Veganuary provides you with the opportunity, or a simple process of elimination to experiment on ways that may improve it.
Sports performance
Some of the world's top athletes are vegan, including Venus Williams and Lewis Hamilton. As a vegan diet is naturally low in cholesterol and saturated fat it can help improve blood viscosity and oxygen reaches the muscles more efficiently, therefore enhancing your athletic performance and improving blood flow.
If 2022 is the start of your fitness journey, kicking off the year with Veganuary can also help you to lose excess weight as your diet is enriched with high in fibre foods such as lentils, beans, legumes and vegetables that keep you full and are naturally lower in calories. Compared to high-fat foods found in meat or dairy products, like fatty steak or creamy cheeses.
Going Vegan along with an active lifestyle can reduce your risk of stroke, lower your blood pressure and improve your gut health.
Although we're mad about these benefits that come with Veganuary, it may seem like a drastic transformation that you're not ready to explore just yet. And that's ok.
Eresos have designed ways to improve your health and well-being from within using natural botanical derived CBD infused products including, tinctures, capsules, sprays and topical creams.
Take the first step today and make CBD a positive part of your diet and lifestyle.