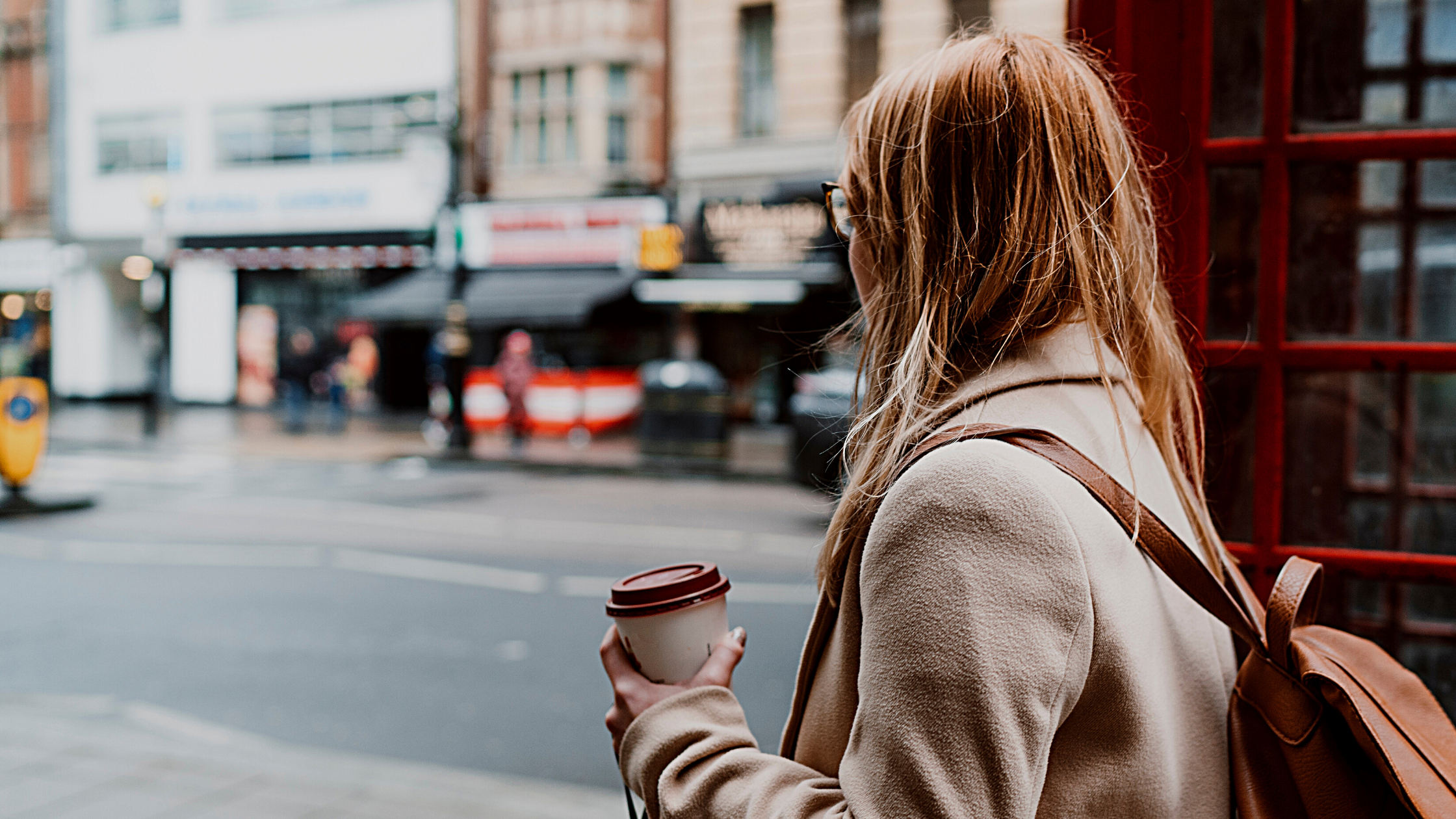 BACK TO WORK ANXIETY: TOP TIPS TO BEAT THE JANUARY BLUES
Let's face it, January can be a pretty depressing time of year. In fact, Monday 15 January is 'Blue Monday' – officially the gloomiest day of the year. You've blown too much cash over Christmas, so you're broke; it's dark when you have to leave for work and dark when you get back home; you're also probably struggling to stick to your New Year's resolutions. It's tough, right? 
It doesn't matter how much you love your job, after almost two weeks of doing next to nothing over the festive period, going back to work can be a stressful and anxious time.
So why not try to beat the seasonal back to work blues by setting yourself some achievable goals giving you a happier and positive start to the year.
GET A GOOD NIGHT'S SLEEP
If you are already worried about going back to work or what the working year has in store for you, any sleepless nights can take a real toll on your health and well-being. Just one night going without your full sleep quota can stop you reaching your full potential at work. It is also linked to an increased risk of depression, anxiety and forgetfulness. So, don't go to bed too late. You could enhance your quality of sleep by adding one of our CBD, Lavender and Eucalyptus Sleep Mists to your bedtime routine.

Sprayed directly on to the pillow before you go to bed, this completely natural spray will help you to fall asleep, with the aromatic scents aiding breathing by unblocking nasal passages, while the Lavender and CBD combine to create a calming atmosphere as you drift into a deep and restful sleep.


START YOUR DAY AS YOU MEAN TO GO ON:
From the moment you get up, your morning routine can have a big impact on your mood and the way you approach the rest of your day. Make sure you give yourself plenty of time to achieve everything you need to before you leave the house; eat a decent breakfast to give you the fuel to get you through until lunchtime; wear clothes that make you feel good. Tick all of those boxes and you'll get to the office brimming with positivity and raring to go.
THINK ABOUT WHAT YOU EAT:
Your diet has a massive impact on the way you feel. One way of starting off the new working year positively is to plan your work diet, prioritising healthier options over the heavier comfort foods generally associated with the colder months. Avoid high sugar and high carb options and opt for whole foods, lean protein and plenty of fruit and vegetables. Good food can boost your mood, helping you to concentrate on the job at hand. Adding CBD oil to your new diet of natural and healthier ingredients will give your body an added boost helping to maintain your mental health and physical wellness too. 
TAKE YOUR MIND ON A VACATION:
For your mind to perform at optimum capacity - to be its most creative and productive - stepping away from your computer or any work problems is vital (and beneficial) for our mental well-being at work. Being at your desk might look like you are doing more, but in actual fact it encourages you to think less. Taking a walk around the block or going for a chat with a colleague can help your mind go 'on a vacation' - temporarily walking away from an unsolved problem can lead to new solutions, new ways of thinking or ideas. Psychologists call it the "incubation effect" - so make sure you try to take some time to disconnect, every day.
STAY ON TOP OF YOUR TO DO LISTS:
There's nothing worse than starting the year overwhelmed by the number of things you have to get done as soon as you get back into the office. To avoid this demotivating and anxiety-driven feeling, get organised by writing lists of everything that needs to be achieved, prioritising them and ticking them off once they are completed. Ticking stuff off will give you a sense of accomplishment and will boost your mood and motivation, which will, in turn, lead you to work even harder. This is something you can also do in your personal life, with those New Year resolutions, try applying these principles in your social life and not just in the workplace.
Hopefully this has given you some food for thought to help get you through the most challenging months of the year? If not, you might just be in the wrong job. Maybe it's time to set yourself a new career goal for 2022. Either way best of luck with beating the January blues at work and at home, and making 2022 a successful year.